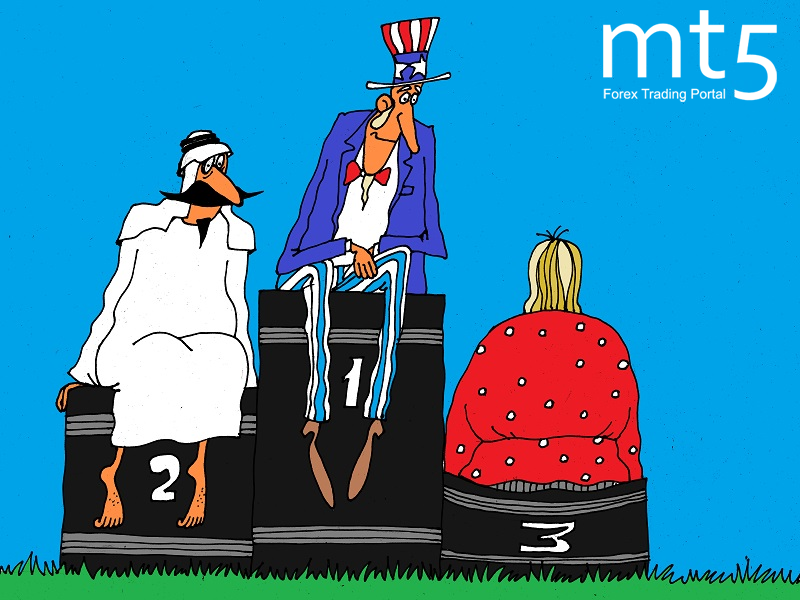 In November, Russia occupied the third place in terms of oil production, according to the Joint Organisations Data Initiative (JODI). The country's output reached 10.729 million barrels per day. As cited by JODI, the world leadership is still held by the United States with a production volume of 11.693 million barrels per day. The second place was taken by Saudi Arabia produced 11.093 million barrels per day.
As cited by the organization, the volume of oil output in Russia decreased by 0.18 percent compared to October, while the US and Saudi Arabia ramped up production by 1.35 percent and 4.23 percent, respectively.
Earlier this week, global oil prices picked up slightly. Brent crude oil futures for March delivery rose 0.24 percent to $62.86 a barrel. WTI crude oil futures for March delivery went up by 0.02 percent to $54.20 a barrel.
According to Baker Hughes, the number of drilling rigs in the US is already taken into account, and the market shows a bearish trend. US oil-directed rigs dropped 21 units from last week to 852 units, and the number of gas drilling rigs decreased by 4 units. In general, the US rig count fell by 25 to reach 1,050 units.

Read more: https://www.mt5.com/forex_humor/image/39748